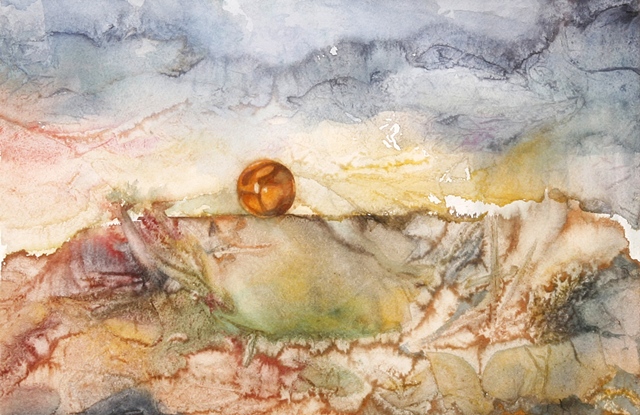 Thank you for visiting my website!
Since I was a child, marbles, especially vintage ones found in the earth, have evoked in me a curiosity as to their origins. How old are they, and where were they produced? Whose hands lovingly touched and played with these simple, yet breathtakingly beautiful orbs?
The complexity of light, color, and design within these tiny treasures further sparked my creativity and as an adult, I continue to explore and concentrate on these subjects in my art. Without exception, I work from life for my representational pieces, as I believe that a photograph cannot thoroughly relate the subtle nuances that are inherent to glass marbles.
In my watercolors and mixed media pieces, the marbles tend to take on an ethereal quality. The small acrylic paintings are more playful and straightforward. In my oil paintings, I find that magnification on the canvas provides an even greater challenge to me as an artist.
Lately, I've concentrated working on abstract pieces which include spheres (of course!) but with more of a serendipitous approach to watercolors. I allow the medium itself to guide my hand and heart in dictating the result.